No not this one. At this point I have over 1100 posts. My
100th post
however occurred almost 5 years ago to date. July 31, 2010. I was apparently doing some x number of day series to talk about myself. Post 100 was day 3 & it was about my favorite book. At the time my favorite book was Valley of the Dolls by Jacqueline Susann. I'm not sure that I'd still say it's my favorite but it's in my top 5 for sure. With the exception of the Harry Potter series, which I reread each time a new book came out, I have read that book more than any other.
Later this month I'll be talking about books I would like to read. Today however, I'll talk about my favorite books/series I have read so far.
My top 5 favorite books, in no particular order, are as follows:
1. The Harry Potter Series
I grew up with these books. I was about 2 months shy of turning 10 when the first book was released & had graduated high school nearly 2 months prior to the release of the last book. My brother, who is 3.5 years younger than me, & I used to fight over these books. It got to the point that my mom would set timers for us & then we had to let the other person read. Of course as we got older a timer wasn't necessary & we shared like the big kids we were. I have read this series 8 times. Like I said above, I reread each book when a new one came out, & then have read the series in full once since then. Growing up we may have had to share the series but as an adult they sit on my shelf. Ha!
This book was actually released in 2003 but I wasn't aware of its existence until my senior year of high school. We were assigned to read it in my 12th grade English class. I loved it. That was a pretty big deal too because I read all of one of the books that had been assigned to us my junior year (Lord of the Flies.) Anyway... I loved the book so much that I finished it long before we were required to in class. Despite having only read it two or three times, & claiming Valley of the Dolls as my favorite 5 years ago, this is probably my favorite book. I have read all of Hosseini's other books as well & none of them disappoint.
3. The Hunger Games Series
I am always late to the party when it comes to books. The first Hunger Games book came out in 2008. When did I first read it? 2012. Why did I start reading the series? The first movie was coming out, my roommate wanted to see the movie, & she wouldn't let me go see it without reading the books first. So, I wound up reading the entire series & loving it.
Like I said in my 100th post, I really have no idea how old I was when I picked this book up at Barnes & Noble other than far too young to be reading about sex, drugs, & alcohol. I loved that book though. I still love that book. I've probably read it a good half dozen times. I've still never seen the movie though. I started watching it once a few months ago on Netflix but something came up & I ended up not really starting it at all. Hopefully it's still on Netflix when I return in August.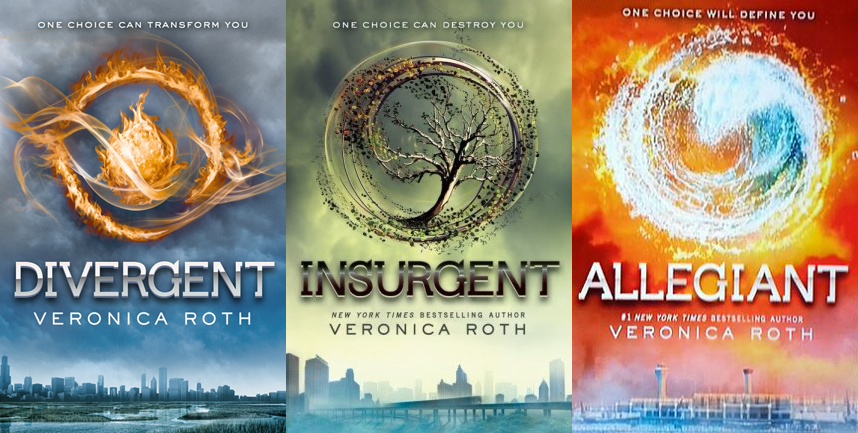 Little Miss Late To The Party again. I don't remember if I started reading this my first or second year of teaching. I do remember that I wasn't AS late to this book party because I did have to wait for the 3rd one to be released. One of my friends kept posting about it & a couple of my students were reading it so I started reading it because I had loved The Hunger Games series so much. I really liked the books. I have only seen the first movie but I didn't like the film adaptation at all.