I need help. Lots & lots of it. I still have time... 14 months... but I am the maid of honor in a wedding next September. We are allowed to pick our own dress. The only stipulations? It has to be yellow (any shade), knee length (but doesn't have to be bridal), & I'll be wearing boots. Oh yeah...and there are 4 other girls so not a single one of us is going to match. There could potentially be 5 different shades & 5 different styles. I'm all for laid back brides but the number of possibilities is also stressing me out. So, I'm fully aware that I have time & no decisions need to be made this very moment. I also don't want to wait until it's just a few months away & not find something that fits her requirements & that I also like.
After that long winded explanation...here are some that I have been looking at. What are your opinions? Also, if any of you know of any other ones somewhere please share!
#1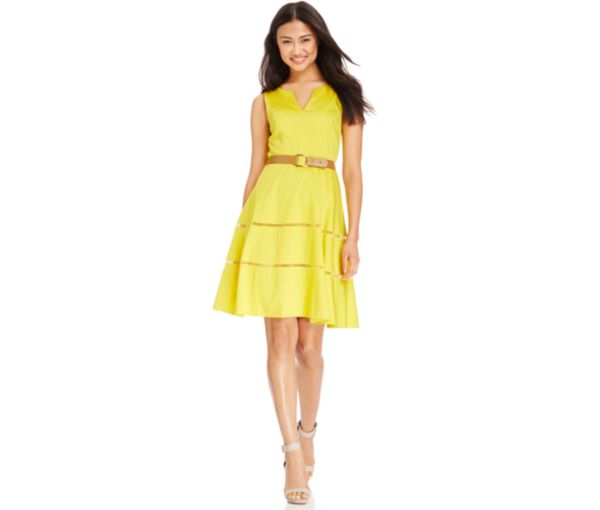 #2
#3
#4
#5
David's Bridal
#6
The last 2 have pockets which pretty much gives them an edge in my opinion but I want to know what y'all think!