More of this
tea
. I had talked about starting it
here
& shared my results
here
. I started it again on Sunday because in case you missed it, I ate a ton of
shit
delicious food
all weekend
long & now need to slow the food train down. I'll also be eating salad & other vegetables like my life depends on it all week.
Nothing...because I'm eating all the salads!
The Notebook. I've seen the movie 100 times but I've never read the book. Then a little while back someone told me they end differently so now I'm reading it...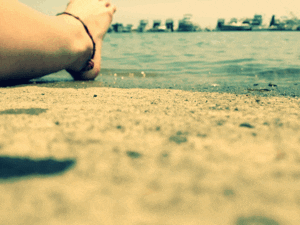 Some beach time...I'd even settle for some pool time.
At teaching jobs. I've applied to around 30 places already. There are 2 particularly that I keep looking at hoping that they'll post positions but so far no luck.
I'm listening to Pandora, & have it shuffling between Frank Foster, Josh Dorr, Texas/Red Dirt, Kyle Park, Cody Johnson, Turnpike Troubadours, Curtis Grimes, Will Hoge, Granger Smith, Stoney Larue, Aaron Watson, & George Strait...
But the current song is "Turn That Crown Upside Down" - Kyle Park
My time. During my off periods I just waste time. I could probably be 100x more productive & actually do work related things but when I have my off period I just waste time doing anything else...such as write up a blog post...
I still lived here so I could use the pool all the time. Having a house is great...not having a pool sucks. I'm the palest I've ever been since moving to Texas. Plus I have nowhere to relax outside at my new place.
Enjoying
Last week I bought almonds covered in dark chocolate & sea salt. I was going to buy those again until I saw these. They are SO good. It doesn't get much better than coffee & chocolate.
Watching
The Walking Dead is the only show I watch live. I DVR the rest & catch up whenever. What I NEED to watch is Better Call Saul. I have the whole thing DVRd but haven't watched an episode yet...
Liking
My 2 new secret boards on Pinterest. I previously had public boards on the same subjects, deleted them, wanted to play around with them again.
The forecast for this weekend.
Marveling
At the fact that a week from today it'll already be April! How have we already gotten through the first 3 months of 2015?!
Needing
The weekend. Music Soulmate will be here late Friday & spending the weekend in Houston. I also just need it to be the weekend. I'm so over waking up at 5 am. 48 more early wake-ups before summer.
Wearing
Nothing. Just kidding. But I am in need of a major closet overhaul. I sent a bag of clothes home with my parents that I won't need for the last 2 months, I've donated 2 bags to Goodwill that I don't wear, but now I have next to no clothes...or no clothes that I really want to wear. However, I also don't have the money to buy a whole new wardrobe. Can Stacy & Clinton show up at my door please? Is that show even still on??
Following
633 people on Twitter...caring about what maybe 20 of them actually have to say on a regular basis.
Thinking
So many things. Thinking about boys, & jobs, & life in general. I essentially have no clue what's going to happen on so many different levels come June that that's pretty much what I think about all the time.
Feeling
So tired. All I want to do is sleep. Monday after softball I took an hour nap & then woke up long enough to take a shower & then when back to bed like an hour or so later.