Saturday December 19th
At 3:45 in the morning my alarm went off & I headed to the airport. Having slept like shit, I spent almost the entire flight sleeping. Luckily I had the window seat so I had somewhere to rest my head. I did manage to take a picture of the sunrise while in the air. I absolutely love that view. Another one of my favorite things about flying...being in the airport around Christmas. Seeing all of the men & women in uniform at the airport, knowing that they are getting to go home to see their families for the holidays always gets me.
When I arrived in Minnesota my parents were there with a jacket, socks, & shoes for me because my dumb ass forgot to bring boots, or any type of real shoe, with me when I left my apartment to go to Mr. Midwest's. All I had were flip flops which do not fly when it's December in Minnesota. Our first stop was breakfast. We stopped at Keys Cafe which none of us had ever been to before. We all wound up getting biscuits & gravy. I really liked the seasoning that they used for their gravy. Their hot chocolate was also amazing. Afterwards it was off to Target so I could buy some boots. They are actually the pair that I had wanted to buy on Black Friday but they were completely out. I tried again on Cyber Monday only to hit the same road block. The Target we stopped at had exactly one pair of the ones that I wanted in the size I needed & color I wanted.
Here
is a better picture of the boots that I bought.
We ran a couple more errands & then it was time for home. I was so exhausted that I took yet another nap when I got home before going to the grocery store to get stuff for supper as well as stuff to make pickle wraps for Sunday. It was a very relaxing day/night which is exactly what I needed. Istayed up slept on the couch until it was time to watch Bruce Springsteen play on Saturday Night Live. I haven't watched that show in years but one cannot miss The Boss perform. The second he was done I went to bed for real.
Sunday December 20th
Sunday morning I was up early yet again. I woke up at 6 am so that I could make my way down to the cities to celebrate my friend's birthday at the Vikings vs Bears game. We had bloody marys at her place before heading off towards TCF Bank Stadium so we could tailgate. We made it there a little after 9 am. We ate pickle wraps, chips, & ham sandwiches while singing, laughing, & drinking.
A little before noon we made the short walk to the stadium to watch the actual game. I had never been to TCF, & unless I go to a Gophers game never will again because the Vikings stadium will be ready for next season. Because it's a smaller stadium there isn't a bad seat there. We were as far up as you could go & the seats were still great. In fact, because it was a cloudy & breezy day I would have rather been up where we were where the wind was blocked rather than down lower. The best part? We won 38-17. I was honestly a little nervous going in that we might lose. My cousin & his girlfriend (who is a Bears fan but I don't completely hold that against her) were also there so I met up with them at the game for a bit.
After the game We headed across the street to the Buffalo Wild Wings tent for awhile. Most of us were so tired though that we thankfully left before long. All but 3 of us had to work tomorrow morning so a late night wasn't really an option. Even though I'm on break & don't have work I still needed to get home so that I could be at my parents' for supper. My brother came out for supper as well so that the four of us could decorate the tree afterwards. Driving home was such a struggle because I was so tired. I wound up having to stop for coffee & water as well as having to call my mom to talk on the phone. Luckily, I made it just fine & tacos were eaten & the tree was decorated.
Monday December 21st
Monday morning my mama & I each had a hair appointment. I got my split ends trimmed as well as added in streaks of blonde & red to my hair. I had thought about asking my hair stylist to tone down the blonde & red from the picture but ultimately decided that it was just hair & that I needed to go big or go home. After our hair appointments we headed out to do some shopping. I broke down & finally bought a winter jacket to bring back to Texas with me. Nearly 4 years in TX & that is the first real coat I've had for down there. I was just going to wait until I was back in TX to buy it but in hindsight I'm glad I did it in MN because there's no sales tax on clothes in MN but in TX there is. I also needed a new leather belt so I bought one of those as well. Side note: I find it ridiculous that the cheapest girls' belt was $50 while the one I bought from the guys' department was $29. They were both plain leather no jewels. After a day of hair & shopping we headed home & then just hung out at the house for the rest of the night.
Tuesday December 22nd
Tuesday night I headed to southern Minnesota to meet up with my friends from college for supper. Not a single picture was taken. The place was really cute & the food was delicious. We were able to spend a couple hours catching up & hanging out before Heather had to get back home to take care of her baby. I talk to Kayla on almost a daily basis, & had seen Heather, Missy, & Sonja around Thanksgiving & back in September for Heather's baby shower, but I hadn't seen Melissa since like June or July so it was really good to see her.
Wednesday December 23rd
Wednesday I met up with my friend Kristie for lunch in town. We hung out at the restaurant for a couple of hours talking about life & her upcoming wedding . Eventually the place was closing so we headed out to run our own errands. About the time we were leaving it started snowing. It didn't snow a whole lot but it was the first bit of white I had seen come down since arriving back in Minnesota.
Thursday December 24th
Thursday morning I wrapped up all of my presents, & made a run into town to get another Christmas present because one that I had ordered from Amazon wasn't exactly what I thought it was going to be. Thank goodness I didn't wait until Christmas morning to wrap anything or I would have been SOL on that one. That evening we went out to my dad's parent's house for Christmas Eve dinner. It wasn't all of my dad's side but those of us that were there spent the night eating lasagna, playing Monopoly, & talking.
Friday December 25th
Christmas morning is always just for my immediate family. I got a couple of CDs, a few books, a gift card, some alcohol, & a new laptop. I had been using the same laptop since about 2010 where I needed duct tape to hold the battery in & it still had to be plugged in to turn on. Now I can proudly say I am duct tape free! After presents we had breakfast burritos & then began the task of finishing up all of the cooking & cleaning that needed to be done before my mom's side of the family showed up. Somewhere between noon & 1 people started showing up. This year we went with a Mexican theme & there was more than enough food as always. There were about 30 people that were there, which is actually only about 2/3 of that side of the family. My cousin made me a sweet travel fund jar so I could start saving for our next road trip, as well as waterproof paper, & an adult coloring book. Most of the day is actually a blur. We played that candy/gift in a giant shrink wrap ball game which was a lot of fun. I had seen it before but had never done it. I think I'm going to do that with my students some time for something.
Saturday December 26th
Saturday morning I woke up to snow. It's so much prettier when I only have to deal with it a couple of days a year vs many months. I ventured out into the snow to meet up with my high school best friend at a new coffee shop in town. It was pretty good. We had good time just hanging out & talking for a couple of hours before I had to head back home. Almost as soon as I got home we all turned around & headed out to my dad's sister's house for our 3rd extended family event in 3 days. The food was great, seeing people was nice, but I was so Christmas-ed out & tired. By the time we got home that night I was glad it was all over & wanted nothing more than my bed.
Sunday December 27th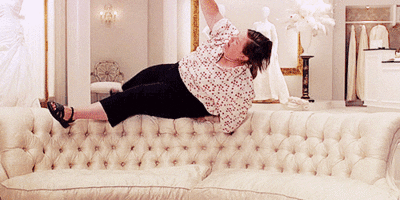 I did not leave the couch all day. After 3 straight days of go go go I needed to do nothing. I watched some football & movies on TV while I got everything transferred from my old laptop to my new one. My brother came over for supper that night annnnd that's about it. Short & sweet.
Monday December 28th
Monday morning I drove down to the cities to meet up with my friend Alicia. We went ice skating at Rice Park in St. Paul where again I took 0 pictures. I hadn't been ice skating in years...like probably since high school years, maybe early college but that's debatable. On the bright side, it turns out ice skating is like riding a bike. It was a lot of fun & made me really miss ice skating, to the point where I debated shipping my ice skates down to TX. I wound up deciding against it because I didn't know how many rinks I would be able to find that still offered open skating after the holidays. I may still have my parents bring them down with them in March but I haven't quite decided yet. After about an hour or so of skating it started getting crowded so we headed off to lunch. We went to a place called Cafe Latte. We each had a salad & a cup of soup. The food was really good & the portions were generous. We stayed there & talked for awhile about teaching & her upcoming trip to see me in February. After lunch I headed back home so that I could get there before it got dark since the snow was going to be starting up.
Tuesday December 29th
Tuesday morning I ran errands around town with my dad. We each got our passports, I dropped off some of the stuff I had gotten for Christmas at the post office to be sent to me since I wasn't able to take any of it back as a carry on. We also went to lunch & visited my brother at work since he wasn't able to go to the airport that night with us. That evening we headed to the cities so that I could hop on a plane & head back to TX. That flight was probably my least favorite ever. The flight was initially delayed about 10 minutes which isn't bad at all except for that upon boarding we then spent the next 30-45 minutes sitting on the tarmac waiting for our turn to take off. Finally we were in the air & I was wishing I had kept one of the books I'd gotten for Christmas in my backpack. I had planned on sleeping the flight back but there were so many screaming children on the plane that I just sat there for 2.5 hours (well 3.5-4 including delays) listening to music. Finally we landed & then waited another 10-20 minutes before we got to pull up to a gate. By the time I caught a shuttle back to my car & arrived at Mr. Midwest's house it was just after midnight.