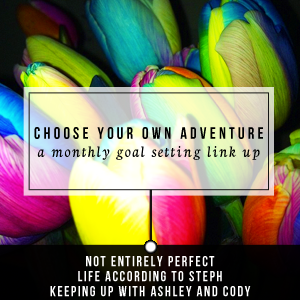 The goal for December was "simplify"
My personal goals for this topic were:
1. Finish getting rid of all pins & boards on Pinterest I don't really need.
At one point in time I had over 7,000 pins & close to 30 boards. I'm sure there are still more I could delete but as of right now I'm at 14 boards & just under 3,500 pins so I'd say I made that goal my bitch.
2. When I'm out with friends & family in MN stay off my phone.
I actually did really good at keeping my phone away while I was out with people...at one Christmas party I didn't even get any pictures because I wasn't on my phone.
3. Unsubscribe from junk e-mail.
I unsubscribed from some of them as they came in but I also used unroll me to get rid of a lot of them.
4. Start getting rid of stuff I don't need when I move back to MN.
I didn't even try. I'll get there at some point but I don't have a ton of boxes & it'll be months before my parents come to visit/take some of my stuff back anyway...
The goal for this month is "complete" - goals that that always get started but never get finished.
2. Photo Challenge
January Goals
1. No using credit cards except for Dallas
2. Average 310,000 steps
3. #100HappyDays 1-31
4. Read 5 books
5. Send a card to someone
6. Save for 52 Week Money Challenge
7. Write daily in "6 words a day" journal
8. Work on 5 goals for 101 in 1001 2.0
9. Complete Fab Abs
10. Cancel gym membership