My Netflix watchlist has entirely too much on it. I'm talking 16 TV series & 5 movies/documentaries. You know when I'm going to finish all of that? Never. I've had some of these on my list for quite some time & yet I still watch other stuff that gets released on Netflix, catch up on shows online, or just don't watch anything at all.
So, I'm going to give y'all my list of TV series that I have as well as how far into them I am, if at all. I don't really want suggestions for new ones because that's how I got into this mess in the first place lol. But if you have seen any, or all, of these shows, I would like suggestions on which ones you think are the best so I can maybe cut down on some of the extra.
I will tell you this. The shows I watch online while the season is happening are: Nashville, Chicago Fire, NCIS: LA, Hawaii Five-0, & The Walking Dead. I will also tell you that there's almost 0% chance that I'm ever 100% dedicated to a show. By that I mean I'm always multi-tasking. Rarely do I sit there & watch a show & do nothing else.
In no particular order, other than the one they show up on on my list, I give you my Netflix TV Series Watchlist:
1. Gilmore Girls (Total Seasons: 7 - Where I'm at: Season 3 Episode 21)
2. Shameless (Total Seasons: 4 - Where I'm at: not entirely sure. Nowhere on Netflix but I used to watch it with someone else for awhile)
3. Orange Is The New Black (Total Seasons: 4 - Where I'm at: Nowhere)
4. Making A Murderer (Total Seasons: 1 - Where I'm at: I watched an episode or 2 but was doing something else & so I could not tell you what was going on)
5. One Tree Hill (Total Seasons: 9 - Where I'm at: Nowhere)
6. Grey's Anatomy (Total Seasons: 12 - Where I'm at: I haven't watched it since season 4 in 2007/2008)
7. Scandal (Total Seasons: 5 - Where I'm at: Nowhere)
8. Mad Men (Total Seasons: 7 - Where I'm at: Nowhere)
9. House of Cards (Total Seasons: 4 - Where I'm at: Nowhere)
10. The League (Total Seasons: 7 - Where I'm at: Season 1 Episode 5)
11. Dexter (Total Seasons: 8 - Where I'm at: Nowhere)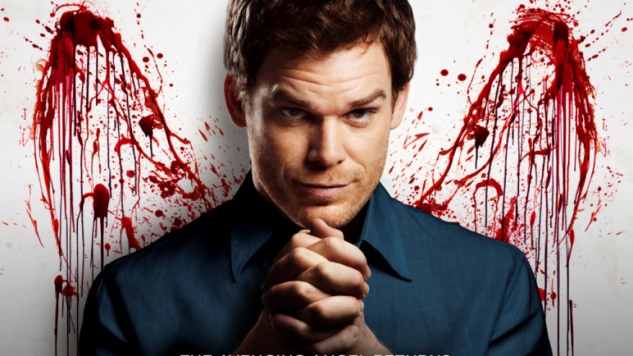 12. Private Practice (Total Seasons: 6 - Where I'm at: I haven't watched it since season 2 in 2008/2009)
13. An Idiot Abroad (Total Seasons: 3 - Where I'm at: Nowhere)
14. Revenge (Total Seasons: 4 - Where I'm at: Nowhere)
15. Revolution (Total Seasons: 2 - Where I'm at: Season 1 Episode 2)
16. Dallas (Total Seasons: 3 - Where I'm at: Nowhere)