For the record I was 2 seconds away from running over there & grabbing those kids when right after I took this the geese went from honking to hissing. However a)some pre-teen/early teenaged girls (that actually knew them) came slowly wandering over to get them and b)I assume most people aren't fans of random strangers grabbing their children (even if it is to save them from evil geese)
1. What is your best summer memory as a kid?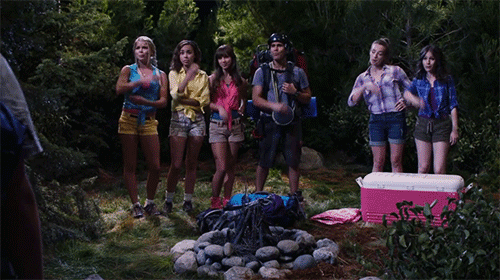 Every summer we'd go camping. I loved it & I miss it.
2. What is your favorite summer drink?
Sweet tea
3. What is your favorite summer TV show?
I'm ready for Under the Dome to come back on.
4. What is the best outdoor summer activity?
Bonfires
5. What are your summer vacation essentials?
Friends, sun dresses, boots, swimsuits, shorts, tank tops & crop tops, flip flops